No trip in the vicinity of Louisiana is complete without a stop in New Orleans.  The French Quarter.  Dixieland.  Crawfish.  Gumbo.  Beignets (Ben-yeays').  The Bear and Ms. Ellie had heard all the talk and they wanted to check it out.  After spending the entire evening and then some in the "Quarter", they confided in us that it was even better than they imagined.  They can't wait to go back there sometime very soon.     

Tomorrow is the big day.  The aircraft is ready, we are ready and, in checking with that millennium couple, the Red Bearon and Ms. Ellie, they are ready.  It is time to complete the journey!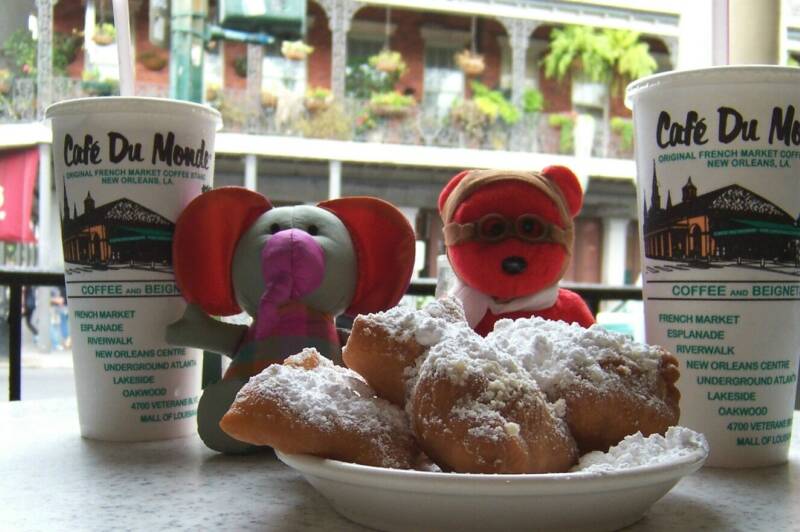 Beignets in the "Quarter"